Kuhn announce new finance schemes
Popular machinery company Kuhn is aiming to help farmers purchase their ideal equipment with a new 0% finance deal on its range of balers and baler-wrapper combinations.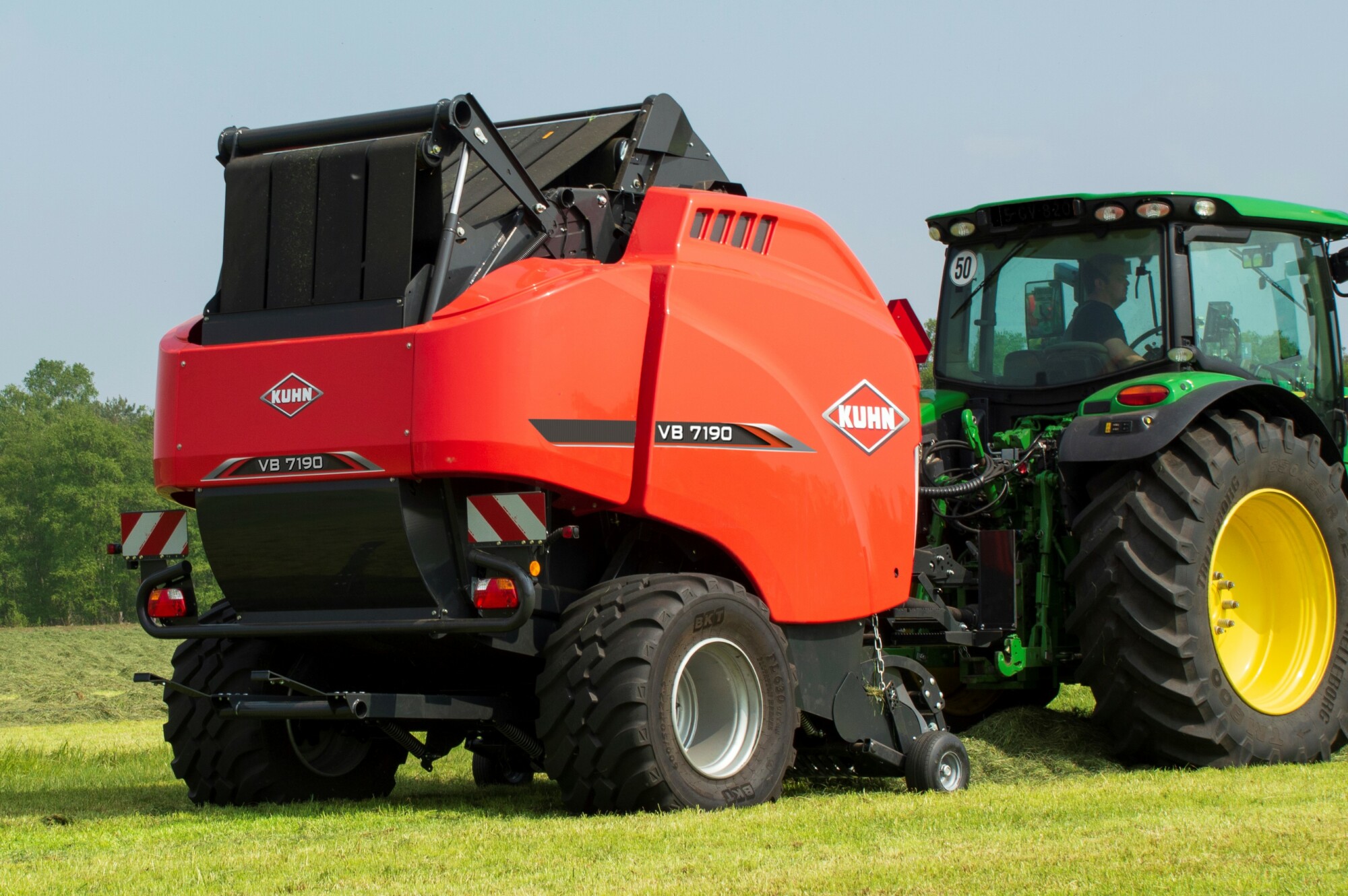 One of the worlds oldest agricultural brands, Kuhn Farm Machinery, have announced a new finance scheme for their customers. Kuhn has been in operation for over 190 years, making it one of the most recognisable brands on the field, with a reputation for reliability.
Kuhn's UK operation is based in Shropshire with a network of dealers offering an extensive range of machinery and parts. Being customer-led is a theme that perpetuates throughout Kuhn UK's history, with a focus on the longevity of the machinery offered.
Kuhn UK now has just over 6,500 parts lines in stock, despatching 70-100 orders on average per day to customers to help keep machinery in the field. Now a new offer on its range of balers will help farmers in need of an upgrade.
In it's latest offer for customers, Kuhn Farm Machinery is offering a new 0% finance deal on its range of balers and baler-wrapper combinations with a scheme running from September through to the end of December 2021.
The 4-year 0% offer can be used against 50% of the list price of all Kuhn variable and fixed chamber balers and baler-wrapper combinations including the FB, FBP, VB, VBP and i-BIO machines.
The finance scheme can operate either as 1+4 annual payments, or on a 4+44 monthly payments basis. Kuhn Finance can also offer tailored finance plans, making Kuhn equipment affordable for any farming cashflow.
Kuhn Finance is a partnership between Kuhn Farm Machinery and De Lage Landen Leasing Limited. Further details are available from Kuhn dealers or by calling 0845 366 Kuhn or 0845 3665846. Details can also be found on the Kuhn Finance page at www.kuhn.co.uk.