Defra officials confirm Geronimo the alpaca put down
The alpaca was condemned after twice testing positive for bovine TB, but caught national attention as the owner engaged in a four-year legal battle to try to save the animal.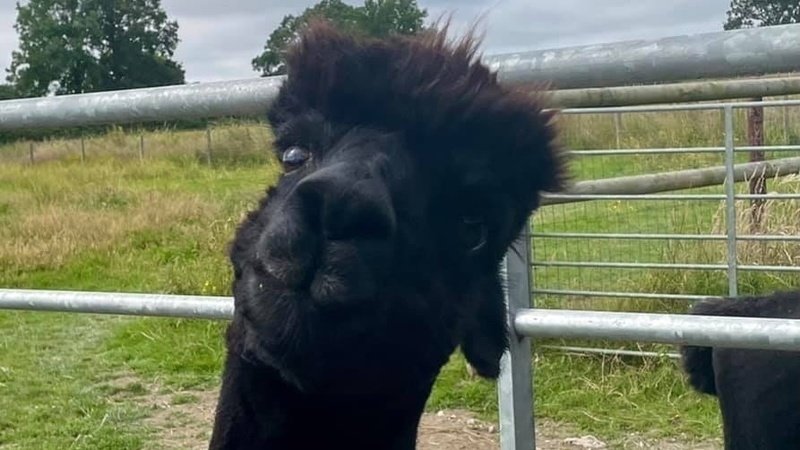 After a multitude of protests and campaigns led to a protracted period of uncertainty, Defra has confirmed that Geronimo has been euthanised.
The alpaca became unwittingly famous as the face of the government's bTB policies after his sentence provoked a furious backlash from the public – something that resulted in mixed feelings among cattle farmers, who have faced the same heartbreaking scenario for years without any public support.
Geronimo's owner Helen MacDonald began a four-year fight for the alpaca's life following questions over the testing he received. Several appeals against Geronimo's execution lead to a final legal fight in the High Court, ending with a warrant for his destruction. His final removal from the farm comes just days before the warrant was due to expire on the 4th September.
The end of the fight for the alpaca's life came to a close with dramatic scenes at his Gloucestershire home, as a heavy police presence surrounded the officials sent to retrieve the animal. Many of Geronimo's supporters had gathered at the farm in hopes of being able to stop officials entering, and there are reports that there were some clashes with police.
Dramatic pictures from the farm are fuelling questions from the alpaca's supporters over Defra's handling of the incident.
As the alpaca's death brings the lengthy case to an end, comments are coming in from various governmental officials with sympathy for Ms MacDonald, but with certainty that on this occasion, necessary actions have been taken.
Chief veterinary officer Christine Middlemiss said: "Not only is this essential to protect the livelihoods of our farming industry and rural communities, but it is also necessary to avoid more TB cases in humans. No one wants to have to cull infected animals if it can be avoided."
The Prime Minister's official spokesperson echoed this sentiment saying: "It's obviously highly distressing for someone to lose animals to TB and that's a situation that farmers sadly have to face."
The comments are similar to those which have been made by farmers since Geronimo began making headlines. In the latest figures from Defra, 28,356 cattle were culled due to bTB between March 2020 and March 2021.
In August, dairy farmer Abi Reader spoke directly to Geronimo's owner saying: "Farmer to farmer, this is a direct message to Helen who owns Geronimo. My heart goes out to you. Myself and many other farmers have been in your place. Myself and many other farmers would give a lot to not have to say goodbye to their animals.
"You've had Geronimo since 2017; I've had some of my animals a lot longer than that. They are descended from my father's and my grandfather's herd and they are embedded in every part of my life, so I understand what you are going through and I feel that you are undermining the current TB control."
Now that the case of Geronimo has come to an end, farmers will have to wait and see whether the public interest in this one animal leads to more support for farmers dealing with the devastating effects of bTB.
Geronimo will now undergo a postmortem from APHA veterinary pathologists.