Fiona finds 'forever home' after being rescued by farmers
A daring rescue by five farmers has seen 'Britain's loneliest sheep' moved to Dalscone Farm in Dumfries, having been stranded alone for two years on a remote shore in the Scottish Highlands.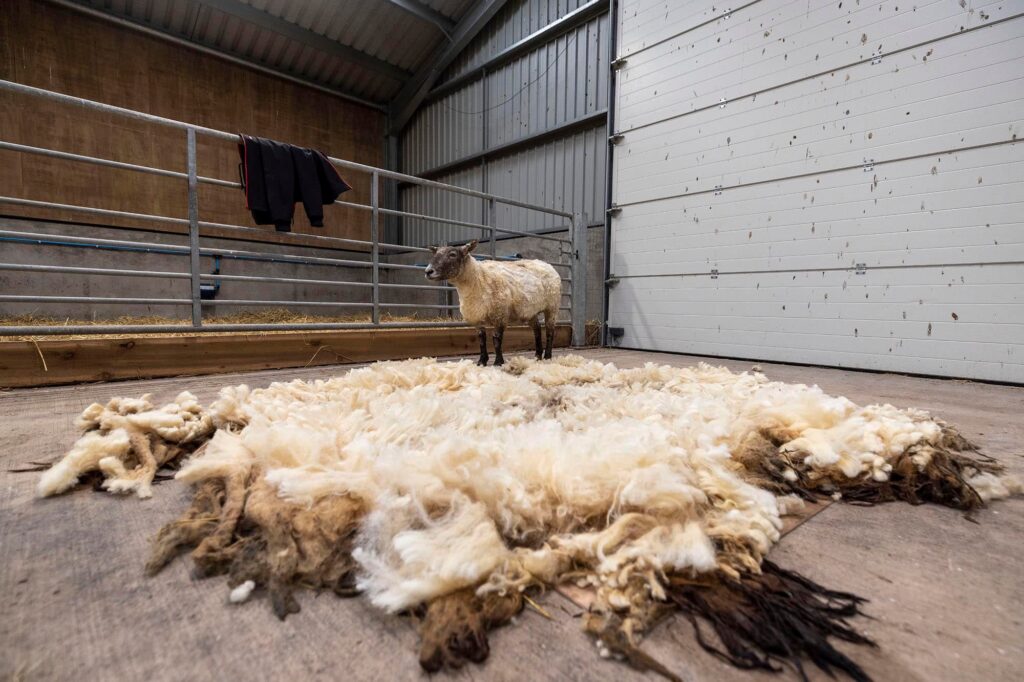 Dubbed 'Britain's loneliest sheep', Fiona will live out the rest of her days at Dalscone Farm, after a group of self-confessed "idiots" rescued her from the foot of cliffs on the Cromarty Firth.
Sheep farmer Cammy Wilson, known as 'The Sheep Game' on social media, headed up the rescue – which saw three of the farmers lowered down the cliff, while two stayed at the top to operate a winch.
He was joined in the rescue mission by the Hoof GP Graeme Parker, Als Couzens, James Parker and Ally Williamson.
Fiona had been stranded for two years due to the treacherous nature of any rescue attempt. Her plight was brought to the attention of the public and the media after a Facebook post from a kayaker went viral.
Scottish SPCA has said it was aware of the stranded ewe but had been unable to find a safe way to rescue her. Fiona was examined by an SSPCA inspector after being brought up the cliff.
Cammy says she was overfat, with a body condition of 4.5 when she was rescued, but aside from a very heavy fleece, was in "tremendous health".
She has since been sheared using 'old school hand shears' to leave a layer of wool on to keep her warm over the winter. The colossal fleece will go to Wooldale Wool to be made into something that can be raffled off for charity.
"Farmers do care"
Explaining why he decided to attempt the treacherous rescue, Cammy said on Facebook: "The reason the five of us got together to do this is that so much on social media is that the farmers don't care, they're just letting their sheep wither away and die down there. And that wasn't the case at all."
He wrote: '[…] For the majority of farmers the welfare of their livestock is EVERYTHING! Fiona's farmer couldn't ask anyone else for help because it would be on him if they got hurt. It was an impossible situation for him.
'So sometimes you just need a group of idiots to get a job done. We got a great result today but a slip of a foot and we would have just been fools with good intentions. Thankfully we got lucky.'
Animal activists campaign at farm park
Fiona's journey to her new home was also fraught with drama as activists from Animal Rising appeared at Dalscone Farm, after it was revealed on social media that she would be taken there as her forever home.
Animal Rising claimed it wanted Fiona to go to a sanctuary as rehoming her to a farm park would make 'a spectacle' of her.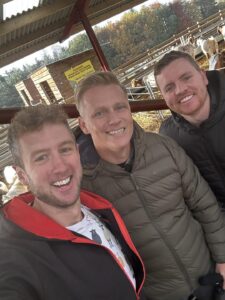 Farmer Ben at Dalscone said he and his family were "intimidated" by the protestors, who were carrying placards saying 'Free Fiona' and flying a drone over the farm. Fiona's whereabouts had to be kept secret as there were concerns the protestors could cause her stress – and about the safety of staff and other animals at the farm.
Farmer Ben said in a Facebook video: 'The reason she's coming here is really simple. We're closed for the winter, so she can come in, have a pen to herself, and we can introduce friends slowly to her, get her acclimatised. She's got peace and quiet […] she's not going into any kind of commercial flock. […]
"We're giving her the best home she could possibly get, but it's been blocked and it's a crying shame."
Fiona was finally brought to Dalscone under cover of night at around 8pm on Sunday (5th November).
After her arrival, farmer Ben said: "She's doing absolutely phenomenal, eating well, drinking well, she's been doing amazing." Initial veterinary results have also revealed she has no worm or fluke burden.
---