Garford announces new dealership agreement with Ben Burgess & Co
Garford Farm Machinery has substantially increased its territory across the East of England with its new distributor agreement.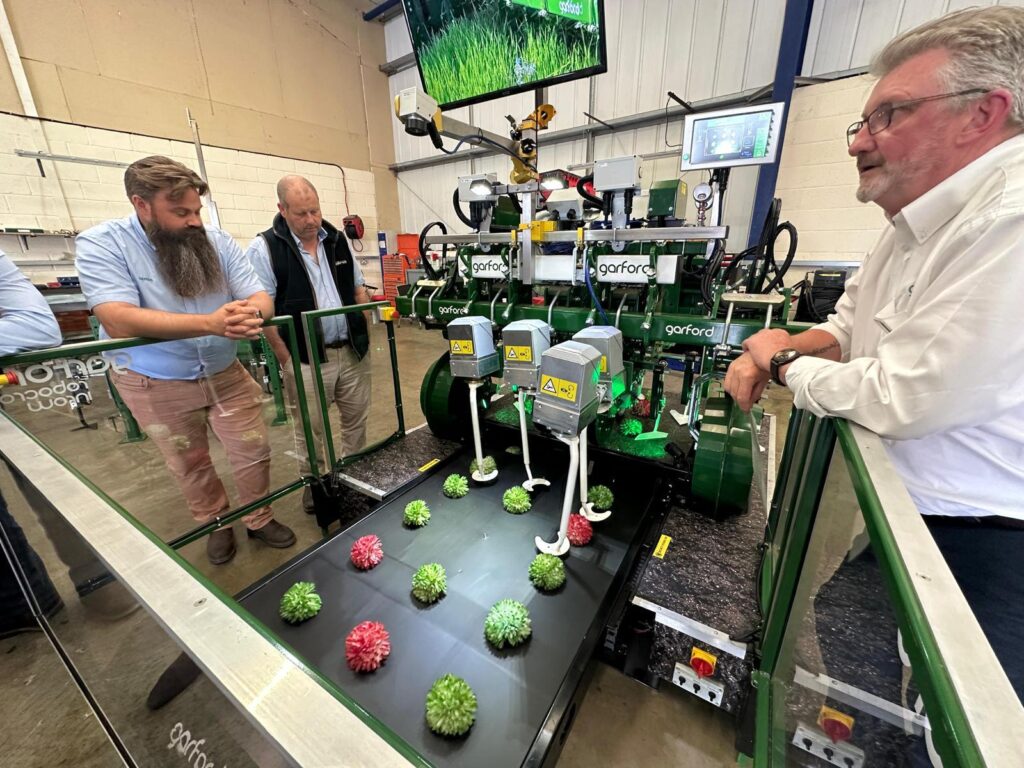 As part of strategic plans to expand representation throughout the UK, Garford approached Ben Burgess & Co following the latter's acquisition of JW Doubleday in August last year.
Garford develops and manufactures technologically advanced mechanical weed control products, including its range of Robocrop Precision Guided Hoes and Robocrop InRow Weeders.
"We are delighted and excited to be working with Ben Burgess & Co, and expanding our coverage across new territories," explains Andy Baggott, UK & Ireland sales manager at Garford Farm Machinery.
"This is very much the first step towards expanding our dealership network across the UK and Ireland over the coming months, and the link up with Ben Burgess & Co is a perfect fit, extending and supporting our previous relationship with JW Doubleday since 2016," he adds.
The full range of Garford's innovative, precision guided equipment, developed and manufactured in the UK, will now be available across the entire Ben Burgess & Co estate, covering 11 branches across East Anglia and the East Midlands, including the four outlets previously serviced under JW Doubleday.
"This is very much an ongoing relationship, providing continuity in terms of support, structure and on-going after-sales support, while opening up new territory and geographical areas for our range, as well as for bespoke requirements," adds Mr Baggott.
David Fairman, sales director at Ben Burgess & Co, comments: "Adding UK manufactured and designed technology and equipment to our product portfolio is a real positive for us, and also ties in with our commitment to sustainable agriculture."
Increasingly stringent controls over the use of chemical weed controls, allied to supply chain issues, will see hoeing and intercrop cultivation become the norm and common practice again, according to Mr Fairman. In part driven by necessity, but also as UK agriculture embraces its environmental responsibilities.
"We firmly believe we are already seeing a natural swing back to mechanical weeding, not only for high value and high-intensive crops, but also across broadacre crops," he says.
With around 75% of Ben Burgess & Co's business focused on broadacre arable, providing innovative mechanical weed control products for this market represents a huge opportunity.
"While the specialist and high-value crop growers will always use inter-row and in the row weeding, we feel it is a really exciting place to be in around mainstream broadacre and large-scale arable operations," adds Mr Fairman.
The agreement with Garford Farm Machinery & Ben Burgess & Co was signed in July 2023, and will include full-after sales support and customer relationship management, through Garford's dedicated development and production facilities near Peterborough.