New Wellington boots added to award-winning range
After a year filled with the challenges of Brexit and Covid-19, we caught up with Leon Boots Co Ltd, to find out about their decision to invest in a new distribution centre, and the latest additions to the range, which are proving highly popular with farmers.
Like most companies, Leon Boots went into 2020 with high hopes of a prosperous and rewarding year, with more than 30 national and regional shows booked into the calendar, says the company's Charlie Burgess.
Having just arrived in the UK market two years ago, investing in their own distribution centre was a "big risk", Charlie acknowledges, but one that has taken them in the right direction.
"They say amazing things will happen when you listen to your consumers," he adds. "We did this; we totally backed our gut feelings and combined forces with a local logistics company to move into a 2,400sqft unit in Weston-Super-Mare."
Using a combination of EVA and TRC Polymers, Leon's boots are up to 65 per cent lighter than rubber boots, as well as being more durable, supportive and comfortable than other Wellingtons, according to UK director Kevin Burgess.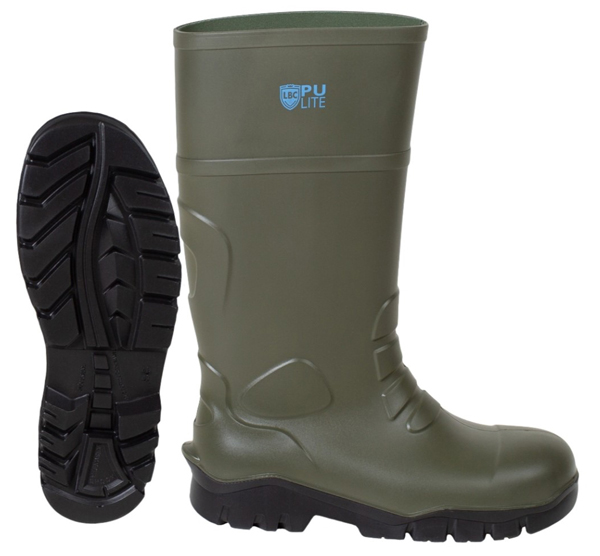 In autumn last year, the company introduced a brand-new style called PU LITE, "following a huge calling from the general public and our stockists," Charlie says.
"We designed a solid everyday working Wellington at an extremely competitive price, with a little of our magic EVA to make it lighter than other PU Wellingtons on the market. This style really did go down well and smashed our early projections, selling out within the first two weeks of October.
"Thankfully our supply chain direct from our own factory in Poland is able to keep in regular supply on all of our products, making us a reliable and consistent supplier to our ever-growing customers."
Leon Boots is now introducing its ladies Montana Navy style and children's Junior and Froggy ranges of Wellingtons for the first time.
The company offers many different styles of Wellington boot but its most popular is the unisex EXPLORER (EXBL), which is worn for a range of purposes, from everyday farming to taking the dog for a walk. It took centre stage in 2020, picking up a range of awards including 'Product of the Year' at the Four Oaks Show.
Leon Boots also has a S5 Safety Wellington which is taking the construction industry by storm winning 'Most Outstanding in Construction Footwear'. Finally, a very unique style within the range is its UPR2 Non-slip, which was manufactured specifically for the dairy parlour and was nominated at Dairy-Tech for a Royal Innovation Award.
For more information about Leon Boots, and to see the full range, visit: www.lbcboots.com or call 01934 315386/07525772427 (Kevin)/07917548729 (Charlie).