British National Ploughing Championships set to return for 2021
After having to sadly cancel the 2020 championships the Society of Ploughmen have confirmed that they will be going ahead with the event this Autumn. This will mark the national championships 70th year.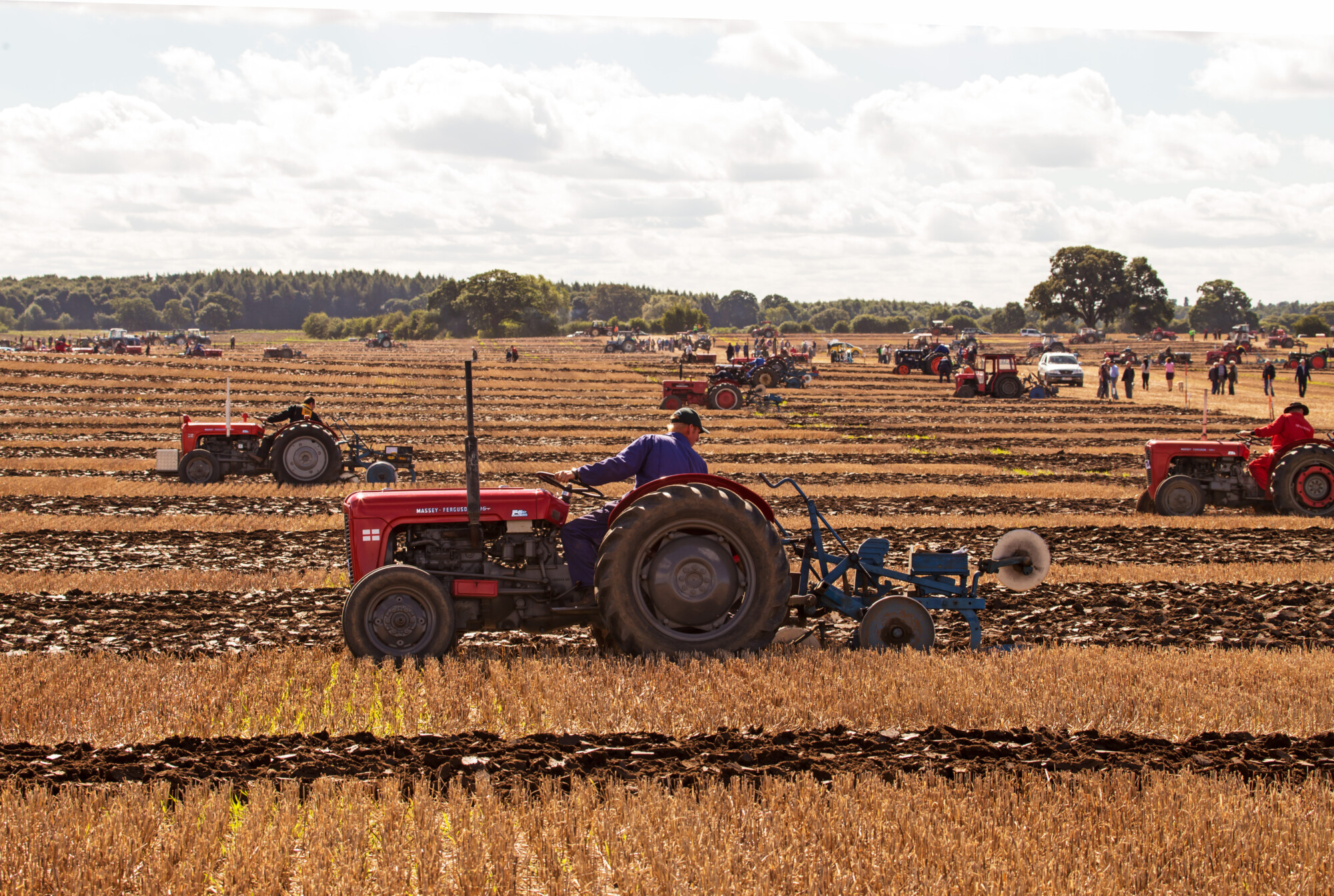 The two day event will see ploughmen and women from across Britain join together to compete to be named Supreme Champion. The best contenders will be selected to represent England at the 2022 World Ploughing Contest, European Reversible Ploughing Championships and the European Vintage Ploughing Championships.
Alongside the highly skilled competition ploughing, visitors will also be able to see an extensive agricultural trade stand area, demonstrations of some of the latest machinery available, shopping stalls, vintage tractors and machinery displays, working vintage demonstrations, country crafts and giant steam ploughing engines.
Over the two days, there will be ploughing classes for reversible and conventional ploughs, horticultural, high cut tractors, Ferguson, David Brown, Ford & Fordson and National Finals for vintage tractors with trailing, hydraulic and classic ploughs.
Traditional horse ploughing will also be showcased with around 15 pairs of heavy horses expected to be seen working each day, making a great attraction for both ploughing enthusiasts and the general public.
This years event will be the third time the show has been held in Northumberland, offering a fantastic opportunity for everyone with an interest in the countryside to see how farming has changed over the last 300 or so years. So everyone – and especially children – can see and appreciate farming heritage.
The event has been designed with the whole family in mind and will offer tractor and trailer rides around their large site to keep the show accessible to all.
This years British National Ploughing Championships will be held on the 9th & 10th October 2021 at Mindrum Mill, Northumberland, just next to the Scottish border. A timetable of the planned events and ploughing classes can be found online now