Cheffins hosts timed online auction of salad and brassica equipment
With over 130 lots, Cheffins is hosting a timed online auction on behalf of major grower, Huntapac Produce Ltd, Lancashire between 10th-19th March.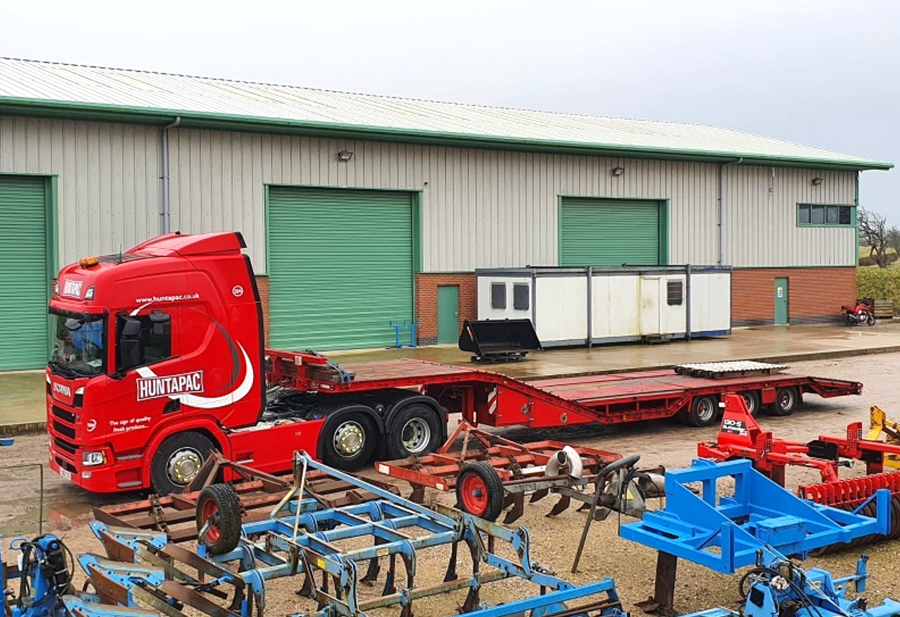 East Anglian-based auctioneer, Cheffins, is hosting an online timed auction of salad and brassica growing equipment on behalf of major grower, Huntapac Produce Ltd. Taking place between 10th March and closing 19th March, the sale will include over 130 lots, including tractors and a vast array of other specialist vegetable growing equipment as well as a good selection of conventional arable machinery.
Highlights of the sale include five self-propelled harvesting rigs, with estimates ranging from £30,000 to £7,500 apiece, including a 1996 Clayton 4120 with a 2013 red pack HTS flow wrapper. There is also a strong contingent of Massey Fergusons on offer with a 1998 Massey Ferguson 4270, with an estimate of £8,000; a 1993 Massey Ferguson 3095 with an estimate of £4,500; two Massey Fergusons 390s with estimates of over £6,000 and a Massey Ferguson 399 with vegetable rig which is set to sell for around £7,000. In addition, there will be a 2010 Chafer 418S sprayer, with an estimate of £25,000; 2no. Garford Robocop inrow weeders with estimates between £7,000 and £3,000 apiece; a 2016 Lemken Juwel 5f plough, estimate £9,500; a Lemken Zirkon 10 6m power harrow, estimate £10,000 and a 2016 Grimme GF400 spike rotavator which is expected to sell for £6,000.
Oliver Godfrey, Director, Cheffins comments: "Huntapac is a family business which over the past 70 years has grown to be one of the major suppliers of salad, brassica and vegetables in the UK. Known as one of the largest operations in the business, Huntapac supplies major supermarkets as well as independent retailers, wholesalers and food manufacturing sectors. The Hunter family have made the decision to cease the salad and brassica growing operation in Lancashire and will now concentrate on other parts of the business, including root vegetable growing and various farm diversification projects. This is a major sale of a variety of equipment which is bound to generate huge amounts of interest from other farming operations, dealers and exporters."
Huntapac Produce Ltd is a fourth-generation family-owned business which was established in 1942. Located near Preston in Lancashire, Huntapac has grown to be one of the largest and most successful root producers in the UK, with roughly 500 staff.
For more information, please click HERE.