Anti-dairy advert criticised for "peddling misinformation"
Critics have hit back at vegan company Oatly for its "misuse of statistics" on dairy farming's environmental impact.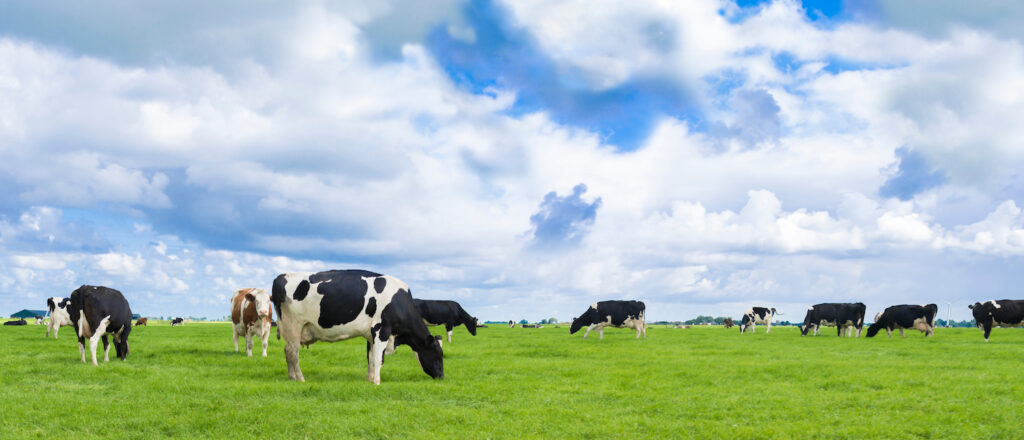 A new advertising campaign from Oatly UK has been strongly criticised for suggesting that the dairy and meat industries are more damaging to the environment than transport.
The advert shows a man, seemingly guiltily, putting milk in the fridge in a darkened kitchen before being reprimanded by his son. It closes with the phrase: 'Need help talking to dad about milk?'
It was posted on social media along with a comment from Oatly that reads: 'The dairy and meat industries emit more CO2e than all the world's planes, trains, cars, boats etc., combined.'
The advert and accompanying claims have prompted a backlash on social media, with the NFU commenting: 'The UK figures for emissions from UK agriculture are 10 per cent compared to UK transport at 27% (data from Defra). We don't recognise your statistics.'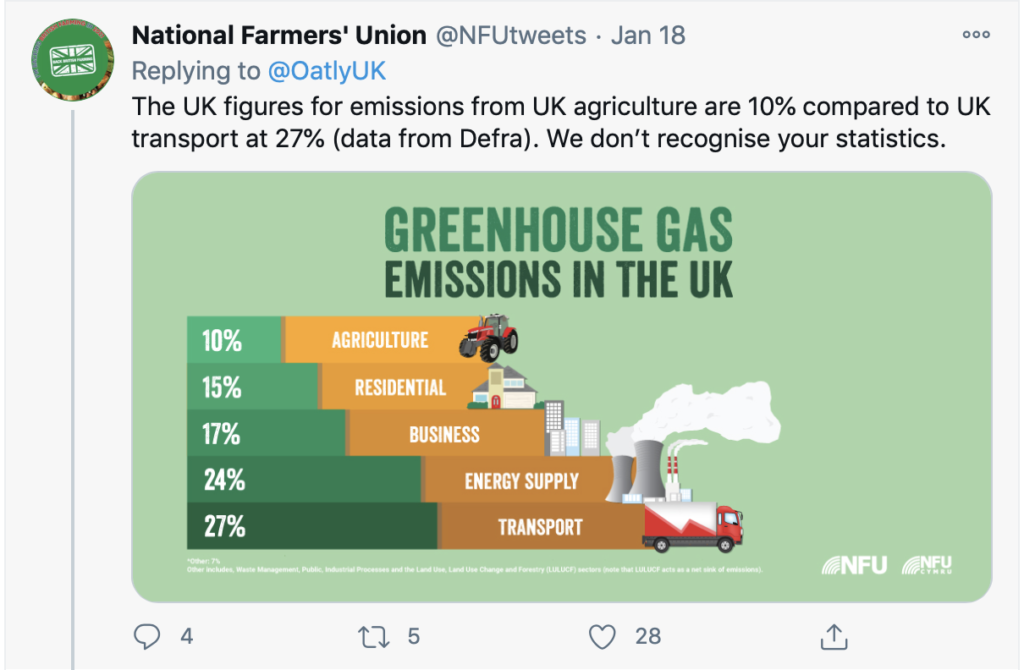 The Country Land and Business Association (CLA) accused the brand of a "serious misuse of statistics".
President Mark Bridgeman said: "We have no problem with oat drinks – and encourage manufacturers to support British farmers. But we do have a problem with peddling misinformation and half-truths.
"Emissions from British beef, for example, are 50 per cent lower than the global average. Just 3.7 per cent of the UK's emissions come from cattle and sheep, a fraction that of the transport sector. So telling British consumers that their dairy and meat industries are somehow more damaging to the environment than transport is a serious misuse of statistics."
He added: "Pitching people against one another is deeply unhelpful. Farmers and food brands need to work together to improve sustainability, and Oatly really should know the lengths that British farmers are going to in order to drive their emissions down further still.
"There is a place for oat drinks on the market, but Oatly should concentrate on convincing consumers of the quality of their product rather than simply trying to put down the competition."
Herefordshire farmer Ally Hunter Blair shared 2019 government figures showing transport is responsible for 119 MtCO2, while the figure for all agriculture is 5.6 MtCO2.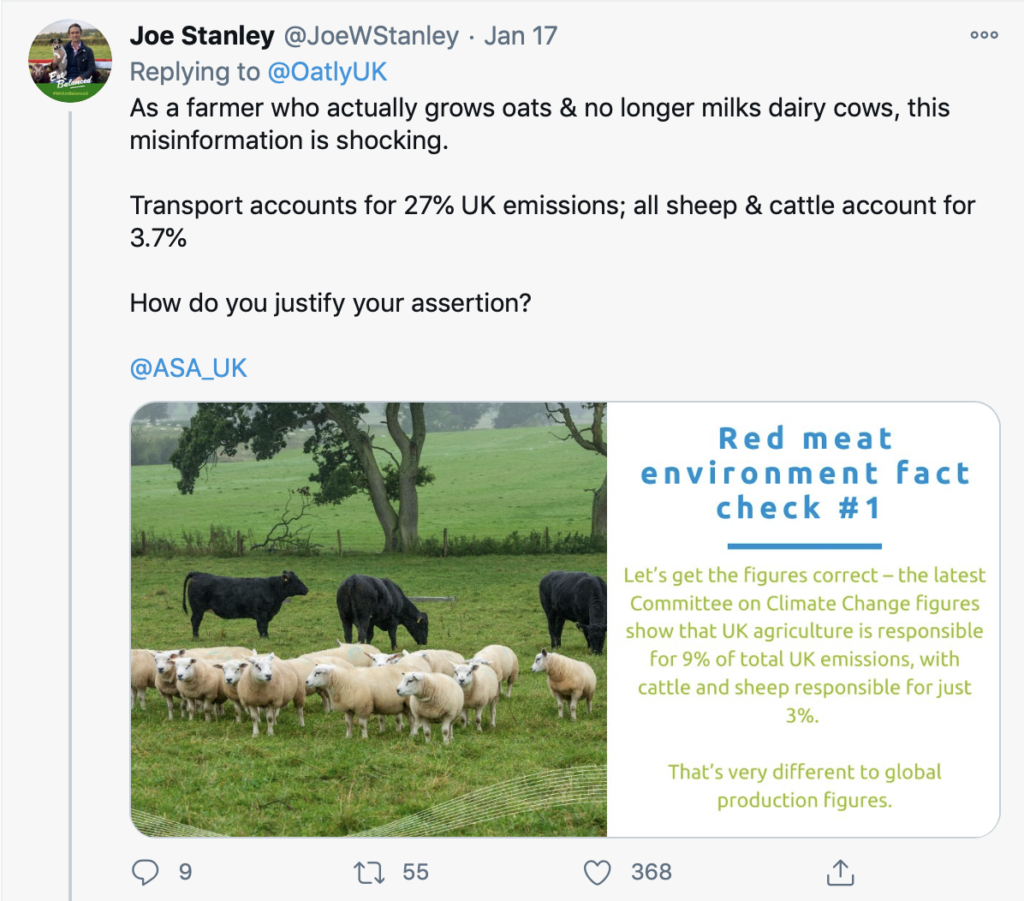 Many Twitter users also noted the large amount of imported ingredients listed on Oatly's website, including oats grown in Sweden and Finland, rapeseed oil from Sweden, calcium from the USA, salt from Denmark and vitamins from China, France and the USA.
Oatly, considered one of the most sustainable non-dairy mylk brands, recently came under fire from climate and political activists and was forced to defend its decision to sell a stake of its company to a consortium that includes private equity firm Blackstone.
Headed by Donald Trump donor Stephen Schwartzman, Blackstone was linked in a Twitter thread to a controversial infrastructure development in Brazil, which has been accused of contributing to deforestation in the Amazon.
Commenting on the controversy in light of the recent advert backlash, Lucie Montel, founder of Project Integrity, tweeted: 'Focus on micro actions is nothing but a distraction as long as big polluters can keep on destroying the planet and greenwash in peace.'
Do you have an opinion on this? Email editor@farmersguide.co.uk to have your say.