Fears of UK farmers being undercut by New Zealand trade deal
Boris Johnson seals free trade deal with New Zealand PM Jacinda Ardern. What does this mean for UK farmers?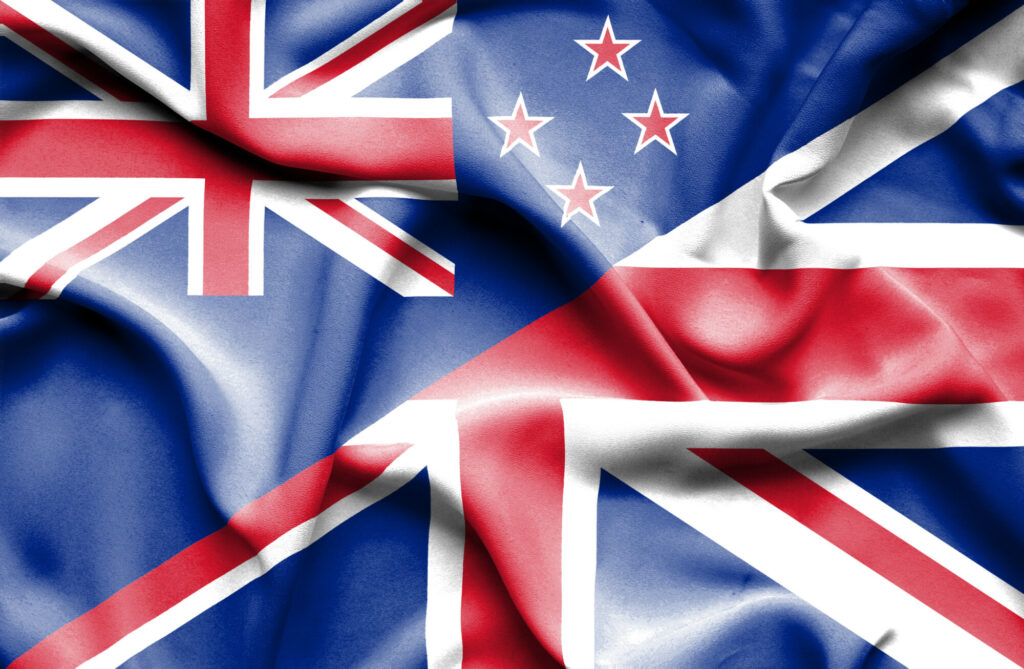 The ground-breaking deal was agreed in a video call this week, 20th October, between Prime Minister Boris Johnson and New Zealand Prime Minister Jacinda Ardern after 16 months of talks by Department for International Trade negotiators.
Farmers Guide has heard from the farming community, here's what they have to say.
Responding to the agreement of a UK-New Zealand trade deal, NFU president Minette Batters said: "The announcement of this trade deal with New Zealand, coupled with the Australia deal signed earlier this year, means we will be opening our doors to significant extra volumes of imported food – whether or not produced to our own high standards – while securing almost nothing in return for UK farmers. We should all be worried that there could be a huge downside to these deals, especially for sectors such as dairy, red meat and horticulture.
"The fact is that UK farm businesses face significantly higher costs of production than farmers in New Zealand and Australia, and it's worth remembering that margins are already tight here due to ongoing labour shortages and rising costs on farm. The government is now asking British farmers to go toe-to-toe with some of the most export-orientated farmers in the world, without the serious, long-term and properly funded investment in UK agriculture that can enable us to do so. This is the sort of strategic investment in farming and exports that Australian and New Zealand governments have made in recent decades. There needs to be a coherent approach across government to bolster UK farming's productivity.
"It's incredibly worrying that we've heard next to nothing from government about how it will work with farming to achieve this. This is why it is very, very difficult for the NFU to show any support for these deals. They involve significant upsides for farmers on the other side of the world who can now access our hugely valuable market but contain little discernible benefit for UK producers, either at home or overseas. This could damage the viability of many British farms in the years ahead, to the detriment of the public, who want more British food on their shelves, and to the detriment of our rural communities and cherished farmed landscapes."
Minette Batters concluded: "Instead of repeating the refrain that these deals will be good for British agriculture, our government now needs to explain how these deals will tangibly benefit farming, the future of food production and the high standards that go along with it on these shores."
Flavian Obiero, south of England pig farmer (@thekenyanpigfarmer Instagram) told Farmers Guide: "As a Kenyan-British farmer, I feel like the government are doing their utmost to destabilise the farming industry. How can we achieve the net zero targets set out when we're going to be importing produce from NZ? There'll be more being imported than exported so once again, we lose out."
Reacting to the announcement on the agreement the National Sheep Association (NSA) says it is deeply disappointed and concerned for its future impact on the UK sheep sector.
NSA chief executive, Phil Stocker, comments: "For all the warm words we've heard from our Government this news is highly disappointing, even though I'd say it's no surprise. You only have to see the statements being made by the red meat sector in New Zealand for evidence they intend to send more and more sheep meat in our direction, and this in addition to the increase in access by Australia means together, in just over a decade, these two countries will have access to our entire volume of lamb consumption."
NSA said it is frustrated that the trade deal will dismiss differences in the countries' farming standards meaning requirements for criteria such as journey times that are seen as of upmost importance in the UK will just be ignored by the new deal.
These concerns are reminiscent of the reaction to the Australia trade deal news back in June 2021, only the main concern was what standard that deal would set for future international trade deals – who would be the biggest winners and losers?
The New Zealand trade deal follows advanced free trade agreements already struck with Australia and Japan and helps pave the way for UK to join Trans-Pacific Partnership (CPTPP), a free trade area of 11 Pacific nations.
What are your opinions on the UK-New Zealand trade deal? Send your thoughts to views@farmersguide.co.uk