Expanded tyre range rolls into 2021
Apollo Vredestein UK Ltd has expanded its Traxion 65 range, with an additional 15 sizes completing the 65 series from 16–42in.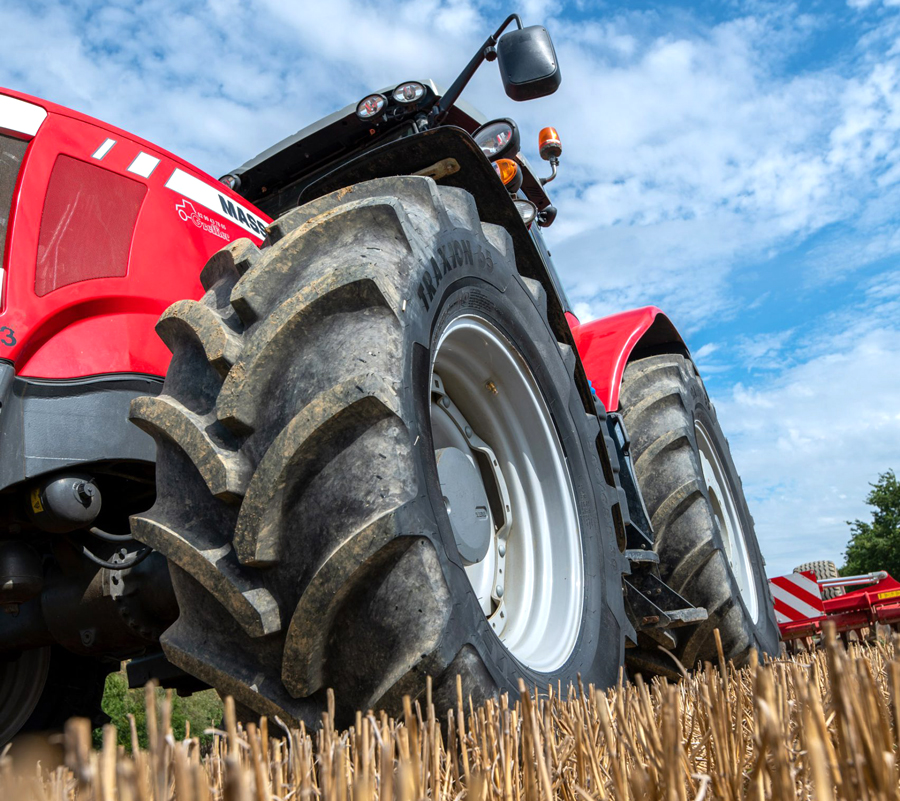 The Traxion 65 series replaces the popular Traxion+ – utilising the latest technologies of the award-winning Traxion OptimAll, which is proving a highly successful performance tyre on high hp tractors, needing low ground pressure and transportation performance, the company says.
The Traxion 65 reduces cabin noise levels by 29 per cent and passby noise by 22 per cent – ideal when considering driver cabin time and increasing road usage operations demanded by modern day farming.
The Vredestein curved lug is almost perpendicular to the direction of travel, giving the Traxion 65 impressive pulling power. Plus, the non-parallel cleat tread design ensures excellent self-cleaning ability in heavy soils, keeping mud transfer to roads to a minimum.
The combination of the unique tread rubber compound with the unique tread pattern design ensures a lifespan ('More Hours – Always') that is at least 30 per cent longer than the Traxion 65's premium competitors, the company claims.
With over 100 years of premium tyre development, the Vredestein R&D team say they understand the demands required from a successful agricultural tyre. The new 65 series joins a growing range of high performing agricultural/agri-industrial/agri-trailer tyres on offer from Apollo Vredestein.
You can see the full range with best application advice at www.vredestein.co.uk/agriculture.