2021 Budget: What it means for farming
Chancellor Rishi Sunak has revealed the contents of his 2021 Budget in the House of Commons. We took a look at the potential impacts on agriculture.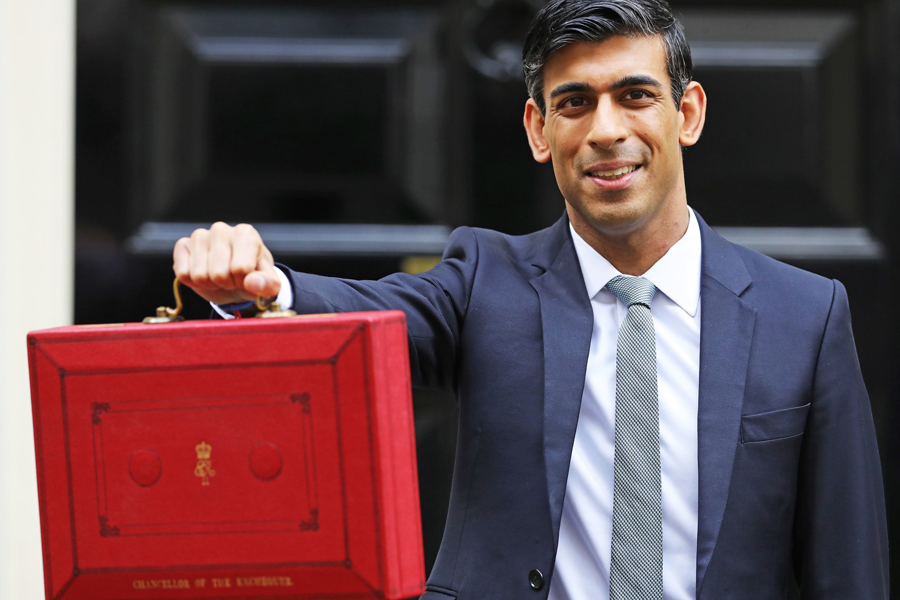 Setting out the government's tax and spending plans over the coming year, the chancellor announced measures to help businesses through the pandemic, as well as tax-raising plans to support the UK's economic recovery.
The VAT cut to 5% for hospitality, accommodation and attractions across the UK will be extended till the end of September, followed by a 12.5% rate for a further six months until 31 March 2022. This will be welcome news for farm shops and other diversified farm businesses.
However, Corporation Tax is set to rise to 25 per cent in 2023 for businesses with a profit of more than £250,000 a year. Businesses with profits of £50,000 or less will continue to be taxed at 19%, and a taper introduced for those above £50K.
NFU Mutual's chartered financial planner Sean McCann said this will hit large farms with profits over £250K, and the changes will start to impact those with profits over £50K. "Farming companies will be wary of this rise in Corporation Tax coming down the line during the transition period from the EU's Basic Payment Scheme," he noted.
Inheritance tax thresholds will remain unchanged until April 2026, but accountancy and business advisor Azets, advised farmers and landowners with a clear succession path to consider passing on property now, under the existing favourable legislation.
Meanwhile, NFU Mutual's rural affairs specialist Rebecca Davidson noted that the Budget brings "a big incentive for farmers to invest in their business".
Companies investing in qualifying plant and machinery between 1st April 2021 and 31st March 2023 will get a first-year capital allowance of 130 per cent. "This will allow companies to cut their tax bill by up to £25 for every £100 spent and will make it much more attractive for farm businesses to invest," she said.
NFU president Minette Batters broadly welcomed the Budget but expressed disappointment that this 'super-deduction' on machinery investment is only available to limited companies, commenting that significant investment in new farm technology is needed.
The UK Infrastructure Bank to finance green investment, however, was described as a potentially "crucial tool in stimulating investment and driving green economic growth".
There are plans for at least £15 billion of green gilt issuance in the coming financial year, to help finance projects to tackle climate change and other environmental challenges, fund important infrastructure investment, and create green jobs across the UK.
Ms Batters added: "The support offered to businesses by the government throughout the pandemic has been incredibly important in keeping many viable over the past year.
"In the longer-term, farm businesses can play a key role in the investment-led recovery that the Chancellor has set out today. With an ambition to reach net zero by 2040, British farming can be a pivotal part of meeting our climate ambitions and increasing productivity.
"Farm businesses, and their diversified enterprises, will welcome the Chancellor's decision to extend the reduced rate of VAT for retail, hospitality and leisure, extend business rates relief, offer further grants for the self-employed, introduce a new recovery loan scheme and make restart grants available for tourism and hospitality businesses. These are all measures that will support rural businesses to recover from the impact of Covid-19.